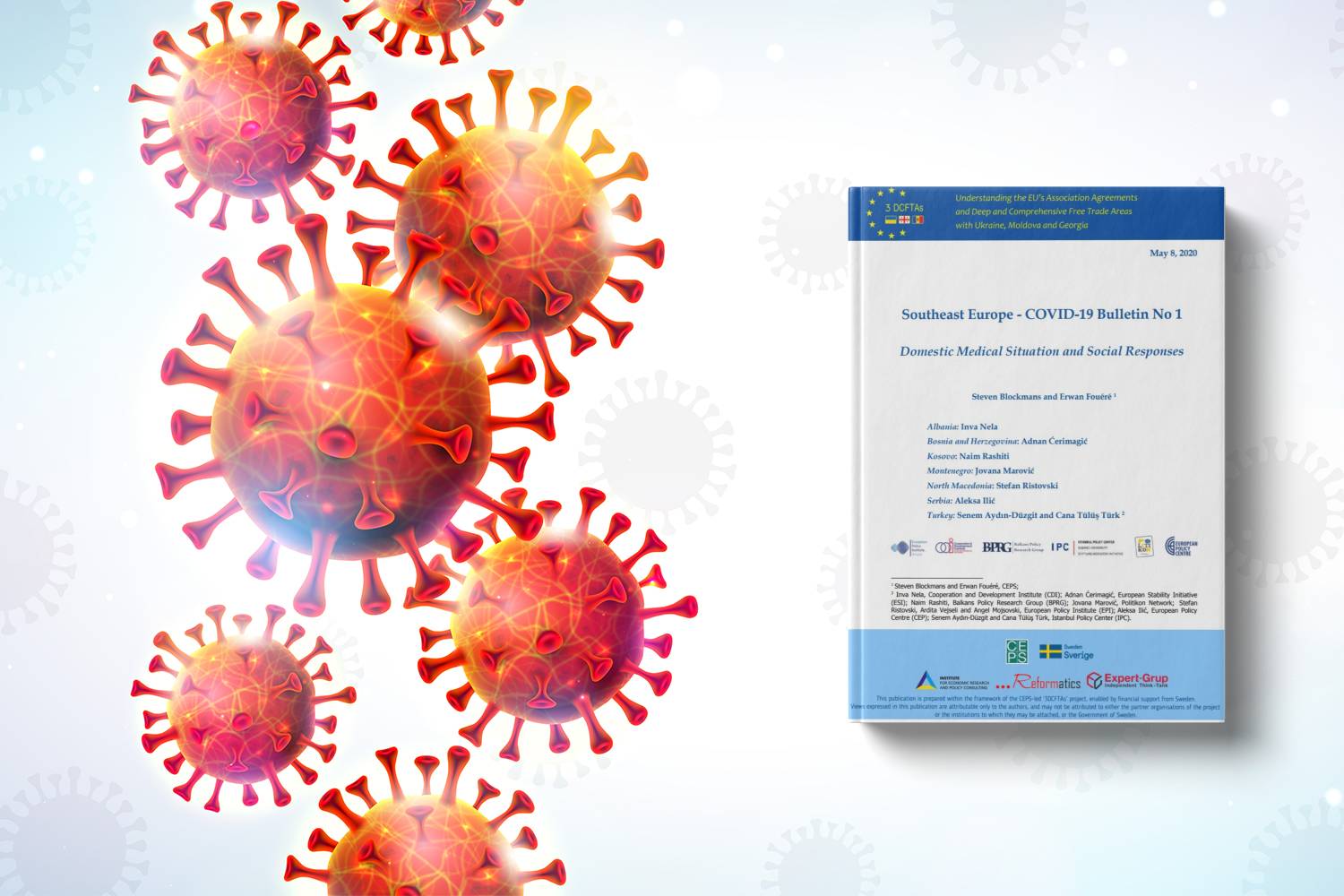 Southeast Europe – COVID-19 Bulletin No 1
While the European Union has become the epicentre of the global Covid-19 crisis, the countries of the Western Balkans – Albania, Bosnia and Herzegovina, Kosovo, Montenegro, North Macedonia and Serbia – have so far remained remarkably lightly affected. Even neighbouring Turkey, although having a high number of confirmed cases, has so far counted far fewer deaths than many West European countries. This is in spite of the fact that all countries of Southeast Europe (SEE) have large diasporas in the EU, with large numbers of cross-border family links and movements.
In this Bulletin published by 3DCFTAs we present comparative summaries of the situation in each of the SEE countries. These Bulletins will be continued fortnightly, each organised around a central theme. In this first edition, we take stock of the domestic medical situation and the social response to the coronavirus outbreak.