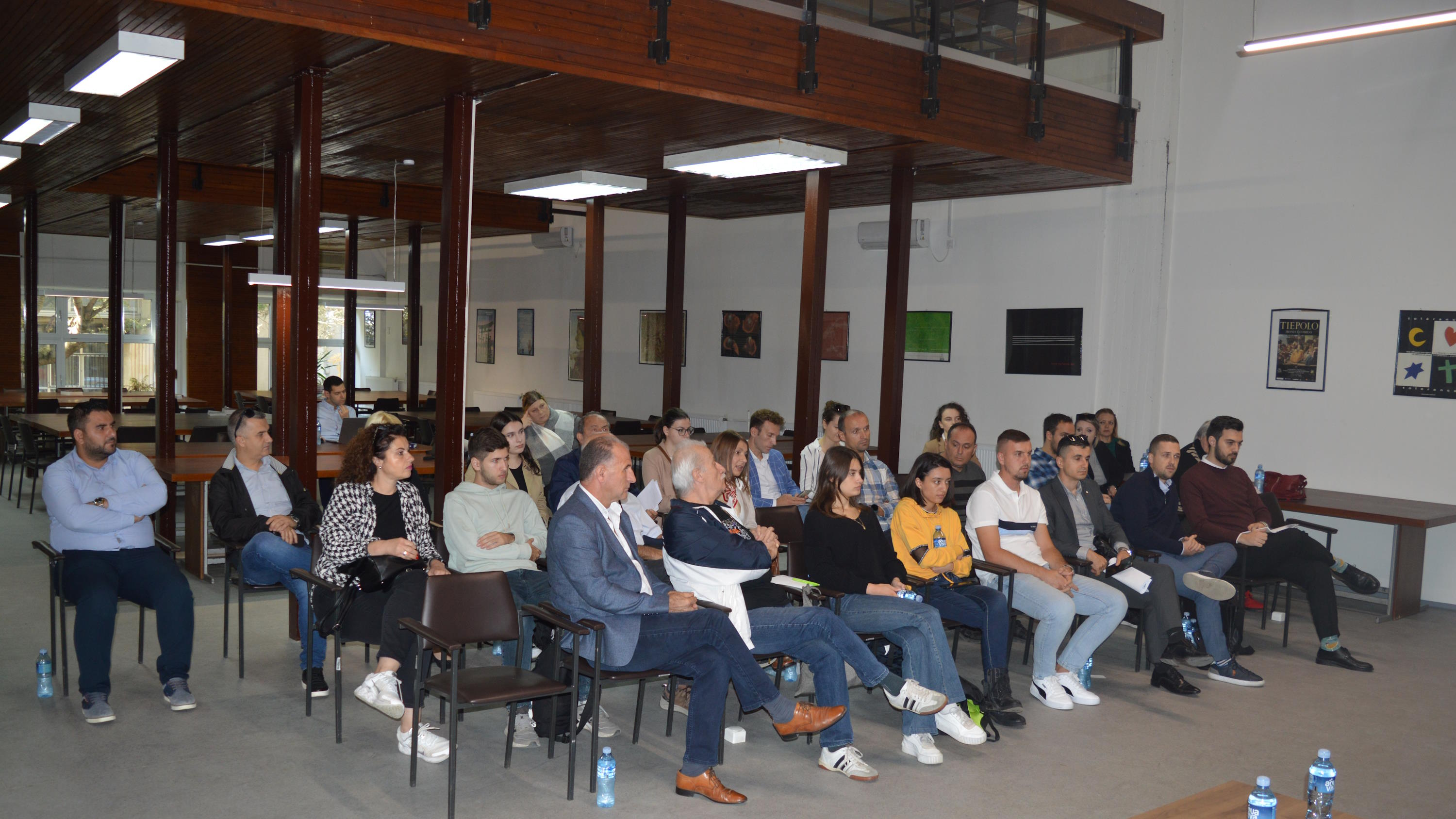 Debate: Reforms are needed at home to get closer to the EU
North Macedonia should make efforts to complete the reforms in the country so that it can become a member of the EU.. This was the conclusion of the policy dialogue event "New geopolitical developments and the impact on North Macedonia" which was held yesterday in Skopje with the citizens of the Skopje region.
Citizens, however, also note the obstacles that the country faced on the way to membership from our neighbours and consider that they contribute to the growth of Euroscepticism and cause disappointment.
After the discussion between the citizens, they compiled questions that they put to the panel composed of the Minister of Foreign Affairs and Chairperson of the OSCE, Bujar Osmani, the professor from the Iustinianus Primus Faculty of law Nenad Markovic and the dean of the Faculty of Law at the International University "Vision" Vesna Poposka.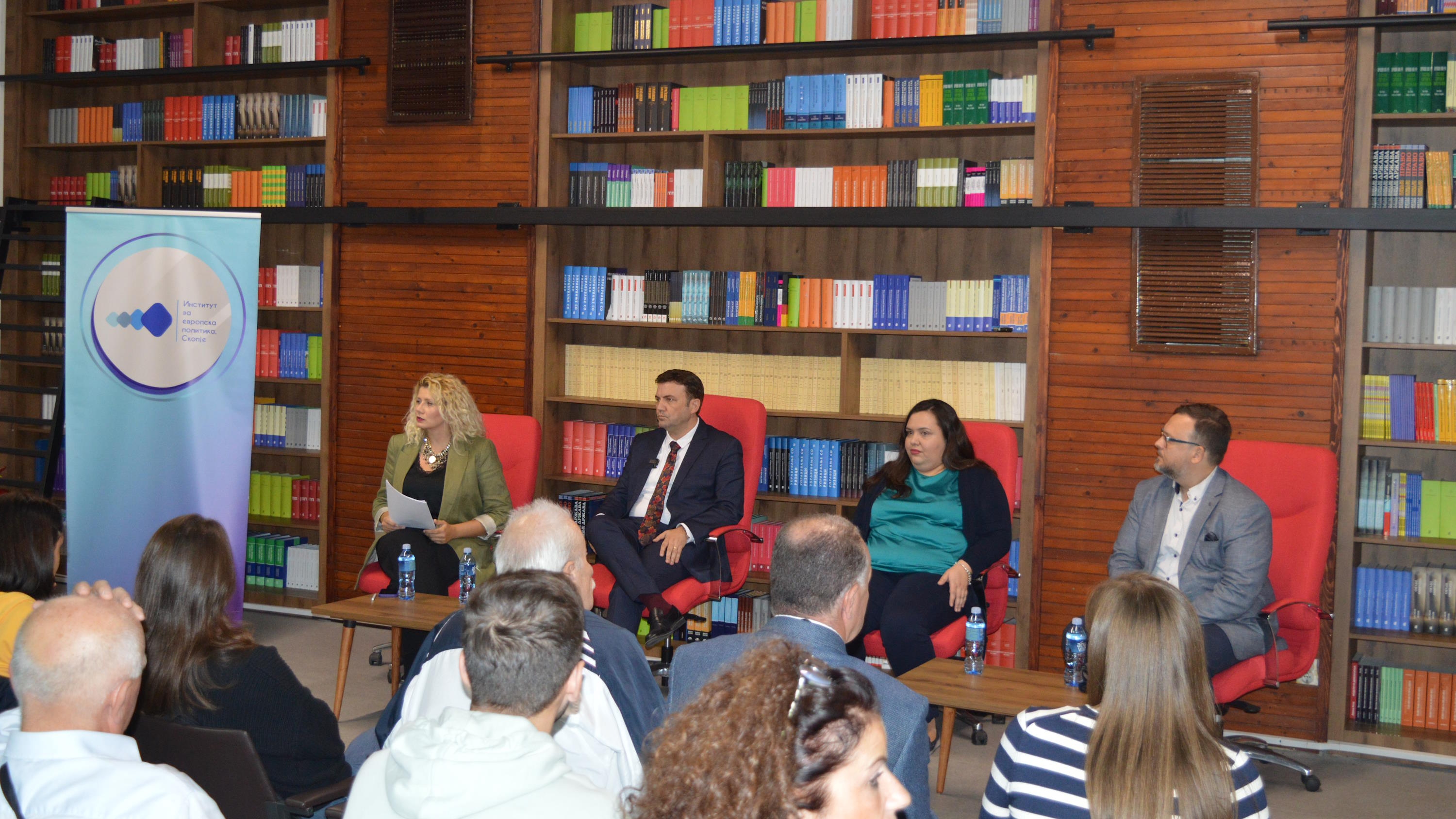 They emphasized that it is important for the country to be at the table with other countries when the future of the continent is decided so that our voice can be heard. In discussion with the experts, it was also emphasized that the geopolitical moment of the war in Ukraine and the open door from the EU should be used to make the necessary reforms at home in order to progress towards full membership in the Union.
This was the third policy dialogue event within the project "Encouraging Policy Analysis and Public Debate" which the European Policy Institute – EPI realized with the support of the National Endowment for Democracy from the USA. The discussion in Skopje, together with the other debate events that took place in Tetovo and Bitola, will be the basis for organizing the National Deliberative Poll in 2024.