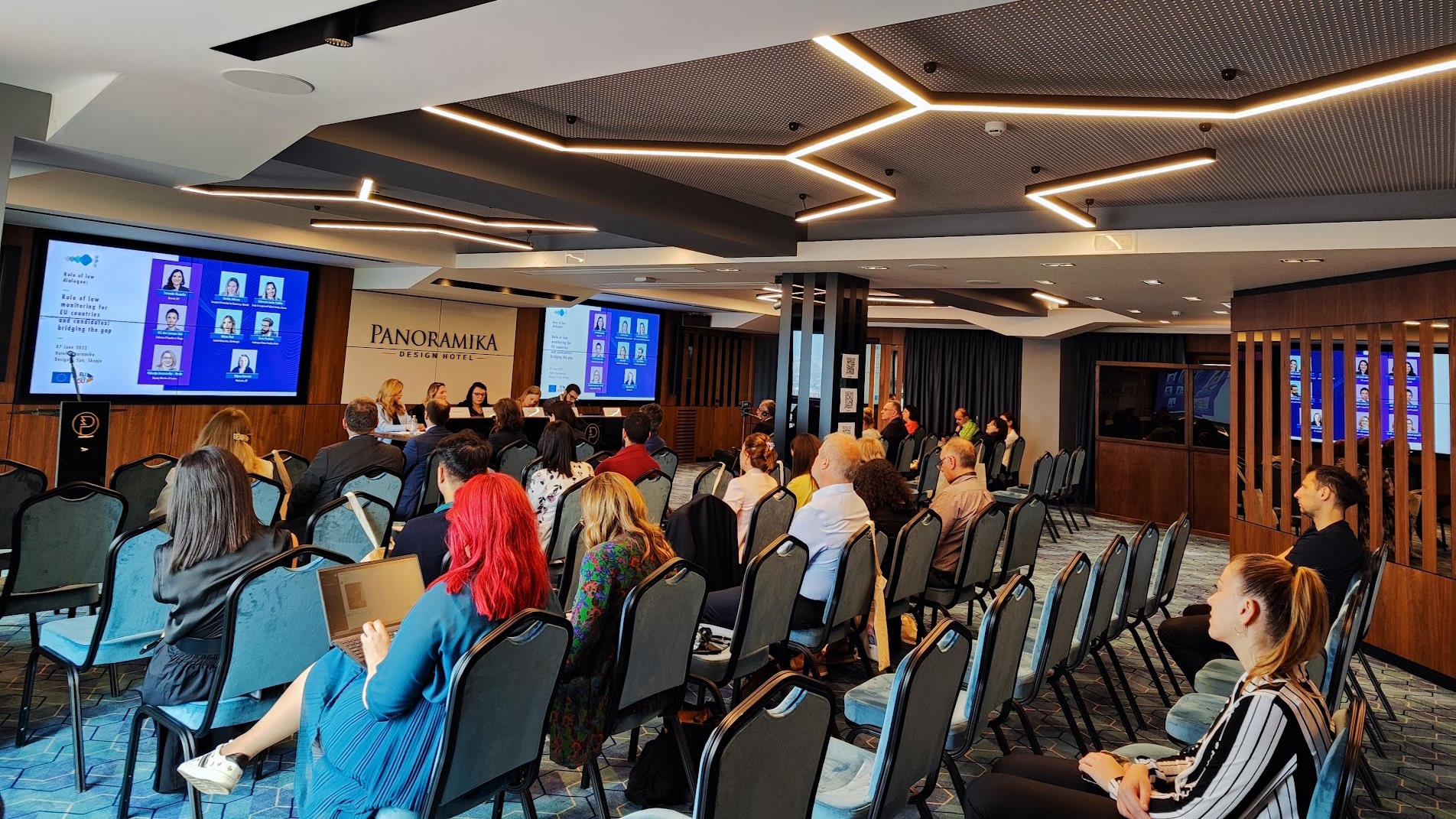 Discussion: Regular dialogue on the rule of law between civil society and the governments is necessary
Civil organizations are involved and can be involved in many mechanisms and dialogues established by the EU, but regular dialogue between them and governments is necessary in the field of the rule of law. The European Union should also consult with credible civil society organizations and their evidence-based reports when monitoring the progress and fulfilment of the obligations of candidate countries for membership, as well as member states.
These were some of the conclusions of yesterday's rule of law policy dialogue "Rule of law monitoring for EU countries and candidates: bridging the gap" organized by the European Policy Institute (EPI).
The event was opened by Swedish Ambassador to the country Ami Larsson Jain and Deputy Minister of Justice Viktorija Avramovska Madic, who emphasized that it is important to focus on the "Fundamentals" cluster and that restoring trust in the judicial system is the main challenge on the way to the EU.
The panel composed of Carolin Johnson from the European Partnership for Democracy from Brussels, Milena Muk from the Institute Alternativa from Podgorica, Arberesha Loxha Stubbla from the Group for Legal and Political Studies from Pristina, as well as Denis Preshova from the Iustinianus Primus Faculty of Law from Skopje concluded that it is necessary to look at the results of reforms in the justice sector, not only the adopted measures and steps taken.
The European Union's reports on the rule of law should be more inclusive and transparent and evaluate the actual implementation, not just the adopted reforms. The benchmarks set do not always manage to capture the essence of what is needed in terms of reform.
From the highlighted examples, it was concluded that the human factor is the most important tool in the rule of law and the fight against corruption because these are still social problems, not just institutional ones.
The rule of law dialogue was organized by EPI within the project "Building Bridges for a common future: Rule of law in View of EU Accession" funded by the European Union.