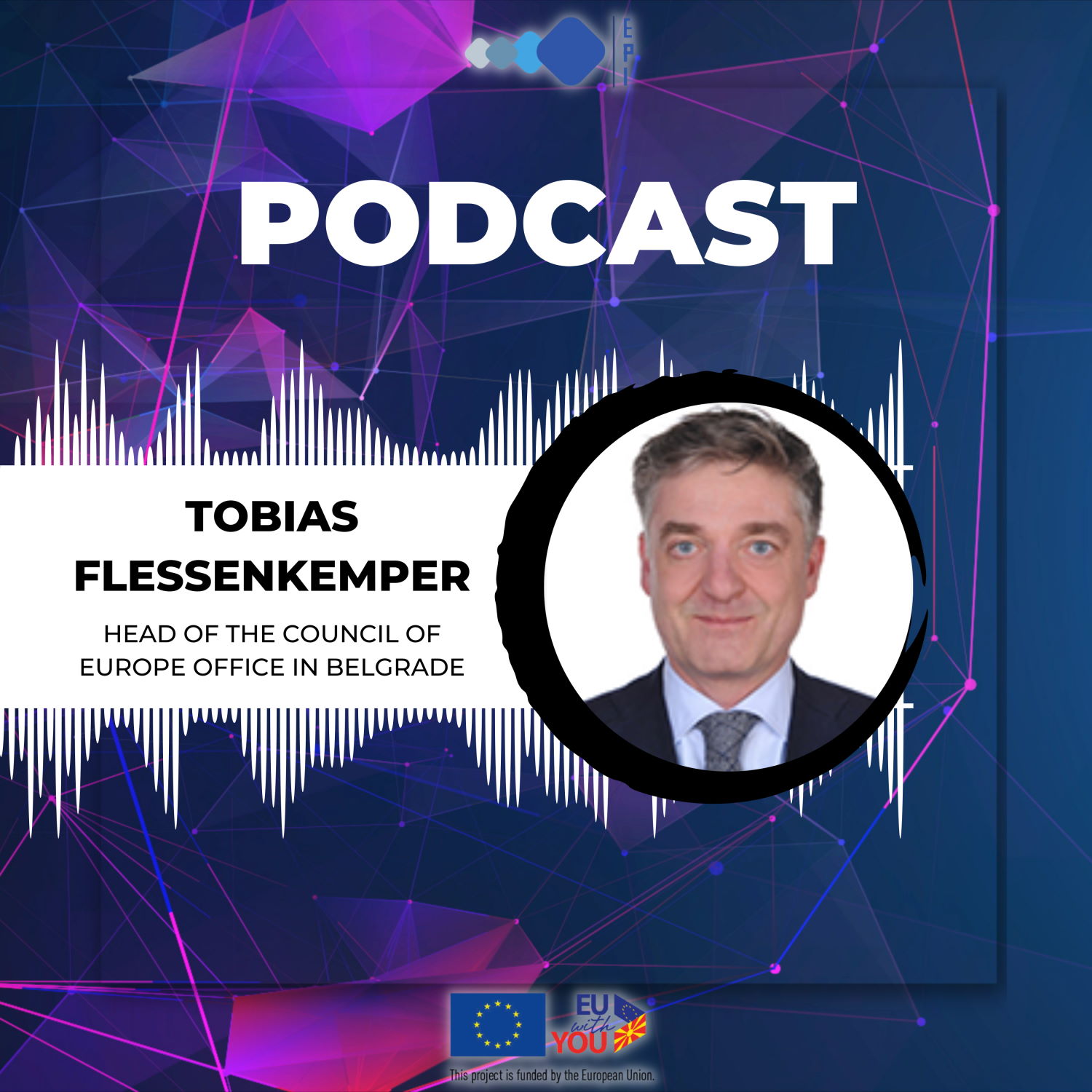 [Podcast] State of human rights in Europe and the Western Balkans
What are the key challenges in the human rights area? Are the Western Balkans'countries advancing in this area? What can be improved?
We talked about these topics with Tobias Flessenkemper, head of the Council of Europe office in Belgrade. His previous postings include the European External Action Service (EEAS) in Bosnia and Herzegovina, the Council of the European Union in Brussels, Skopje, and Sarajevo, and the OSCE. 2012-13 he was visiting fellow at the German Institute for International and Security Affairs (SWP). In 2013 he became managing director of the Berlin-based agency elbarlament.org – cultures of democracy. Mr. Flessenkemper is also part of the Council of EPI.
The podcast was recorded as part of the project "Building bridges for a common future: Rule of law in view of EU accession" implemented by the European Policy Institute, financed by the European Union. The contents of this podcast do not reflect the official opinions and positions of the European Union. Responsibility for the information and views expressed in this podcast lies entirely with the European Policy Institute (EPI) – Skopje.