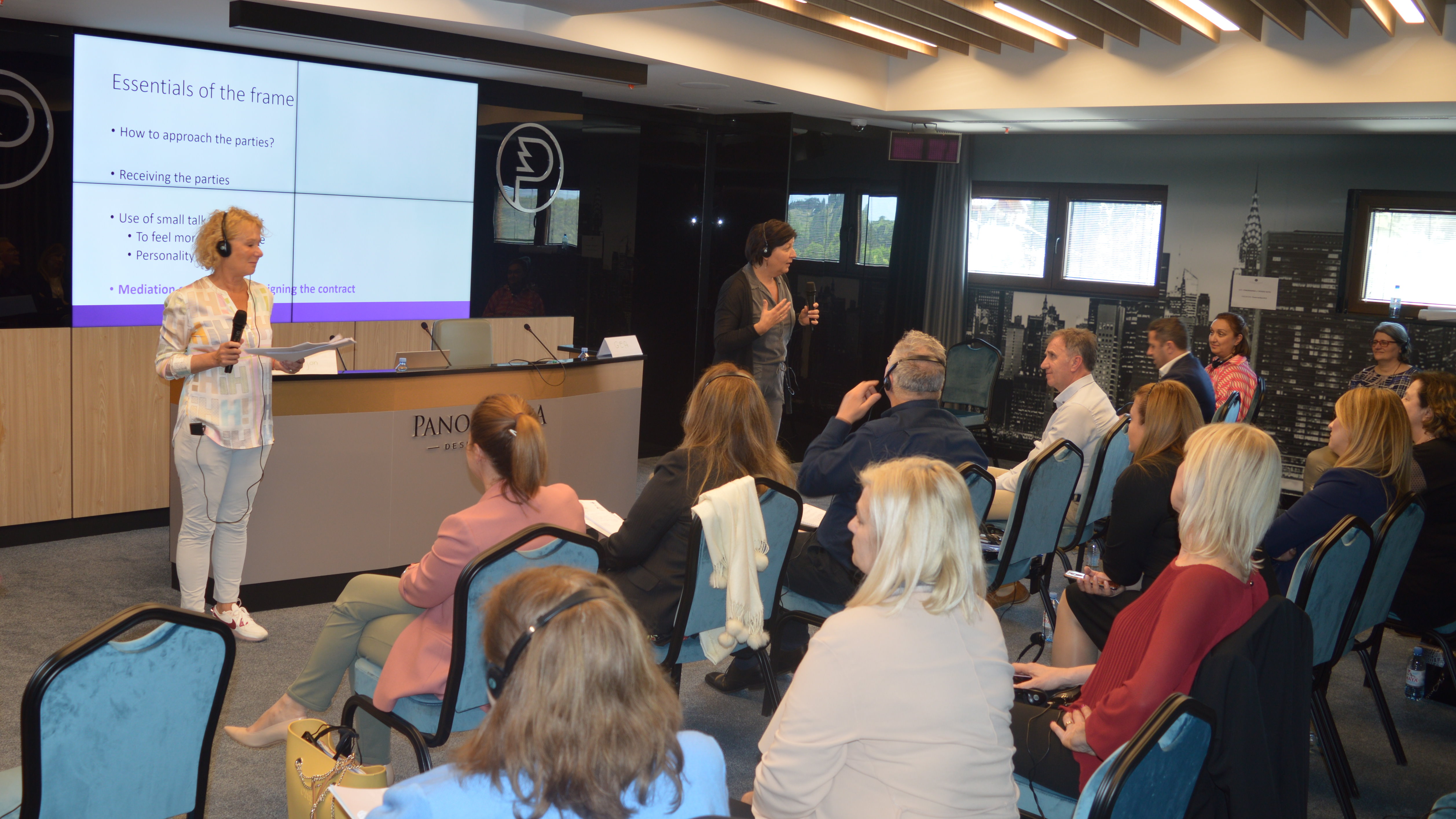 Second group of current and future mediation trainers got methods and skilss training from Dutch experts
A new group of current and future mediation trainers, as well as licenced mediators, got methods and skills training from Dutch experts last week.
This second skills and techniques training for mediation was organized by experienced experts and mediators, Gea van Klompenburg and Marjon Kuipers from the International mediation register and the Dutch Federation of mediators.
They were joined by Jan van Zwieten, Mayke Smit and Marlène Panis. The participants learned more about the systemic approach to the mediation by Mayke Smit and Marlene Panis introduced them to the practice of mediation in criminal proceedings under Dutch law.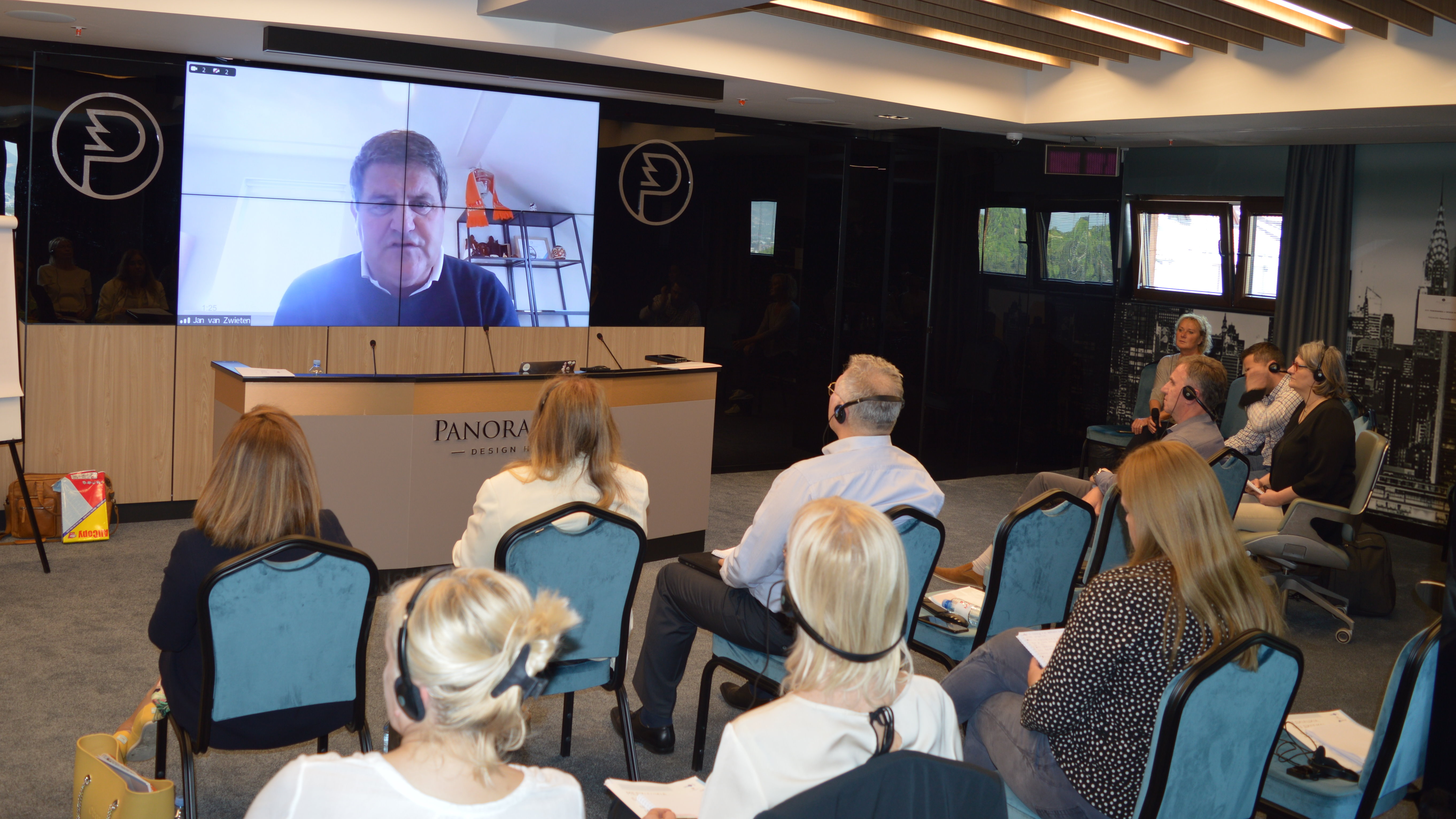 This second training was organized as part of the project "Mediate, do not hesitate!", which is implemented by the European Policy Institute (EPI) – Skopje in cooperation with the Academy for Judges and Public Prosecutors "Pavel Shatev", the Chamber of Mediators of the Republic of North Macedonia and the Mediators Federation Netherlands. The project is funded by the Embassy of the Kingdom of the Netherlands in Skopje.