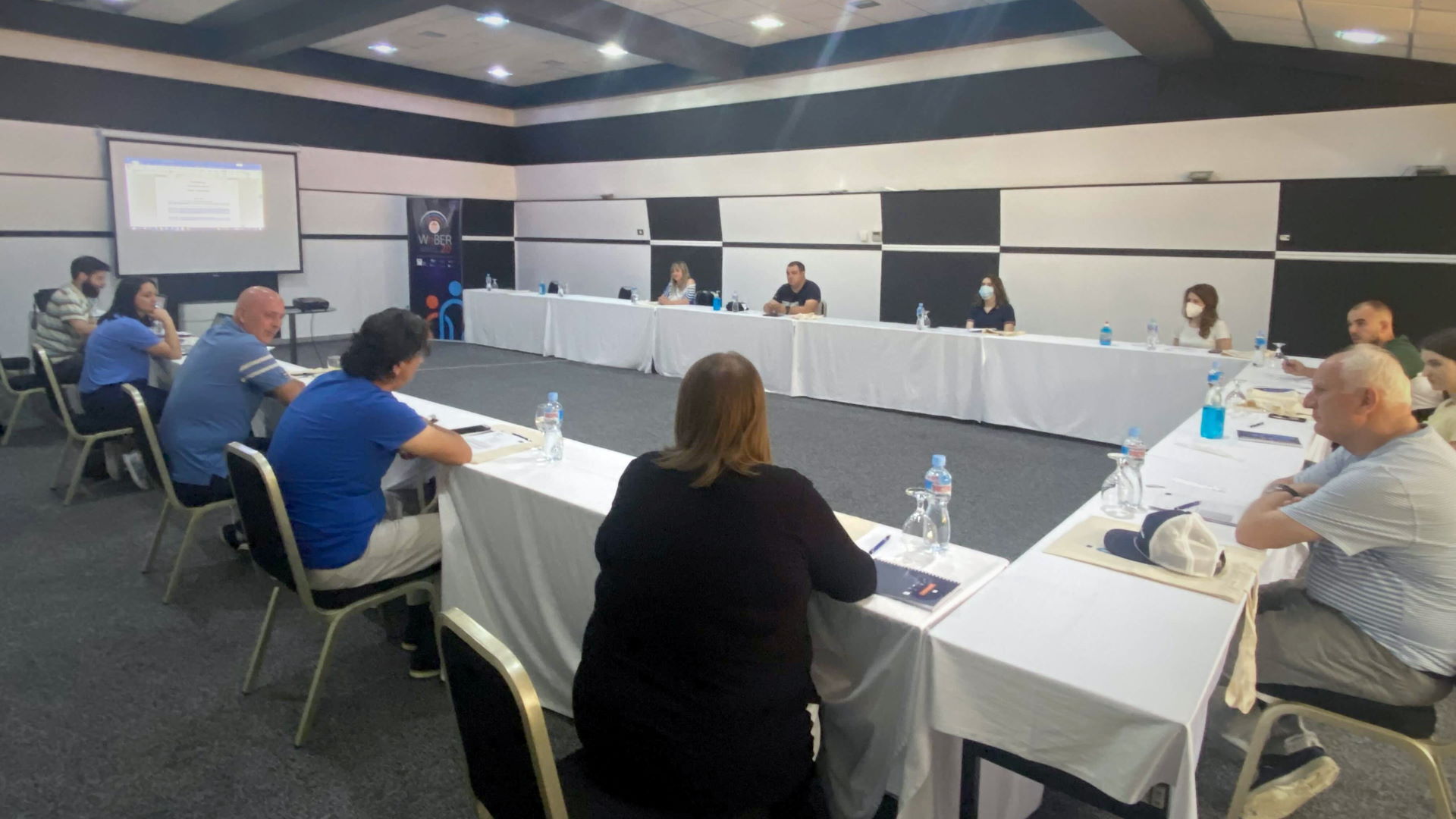 Five organizations will monitor the public administration reform on local level through grants from the WeBER 2.0 project
Five organizations from the country have become grantees of the WeBER 2.0 project and will work on monitoring the public administration reform at the local level. The organizations will work on projects for digitalization and professionalization of the administration in municipalities, improvement of human resources in the local self-government, as well as the encouragement of e-services and consultations for tailoring the budgets according to the local needs.
Representatives from the coalition "All for fair trials", Finance think, Center for Sustainable Community Development from Debar, Rural Coalition, as well as from the Initiative of unemployed intellectuals participated at the workshop for the grantees from 7th to 9th of July in Leunovo. The representatives from the grantee organizations had the opportunity to get acquainted with the project and the project cycle.
On the first day of the workshop, the organizations presented their projects and discussed the process of consultations with the citizens at the EU level. The representatives from the organizations through concrete examples from their projects explained to us how they will conduct local consultations with the citizens. The key findings from the second National PAR Monitor were also presented at the workshop by EPI's researchers.
The project cycle, financial management and financial reporting were part of the training on the second day of the workshop, where project manager Jovana Knezevic, from the partner organization European Policy Centre from Belgrade, talked about these topics to the grantees through practical examples and explanation of the rules.
The final day of the workshop was dedicated to communications and project visibility rules. The grantees gave ideas and proposals for a more successful promotion of the project, and the regional civic platform – sledimereformi.mk was presented.
The project WeBER 2.0 – Western Balkan Civil Society Empowerment for a Reformed Public Administration is implemented by six organisations from the Western Balkans (WB), members of the Think for Europe – TEN Network (including the European Policy Centre – CEP Belgrade, the Institute for Democracy and Mediation – IDM Tirana, Institute Alternative – IA Podgorica, the Foreign Policy Initiative – FPI Sarajevo, the Group for Legal and Political Studies – GLPS Pristina, and the European Policy Institute – EPI Skopje) coordinated by the European Policy Centre – CEP. Moreover, the European Policy Centre – EPC Brussels is also a partner in the project. The project WeBER 2.0 is financed by the European Union.