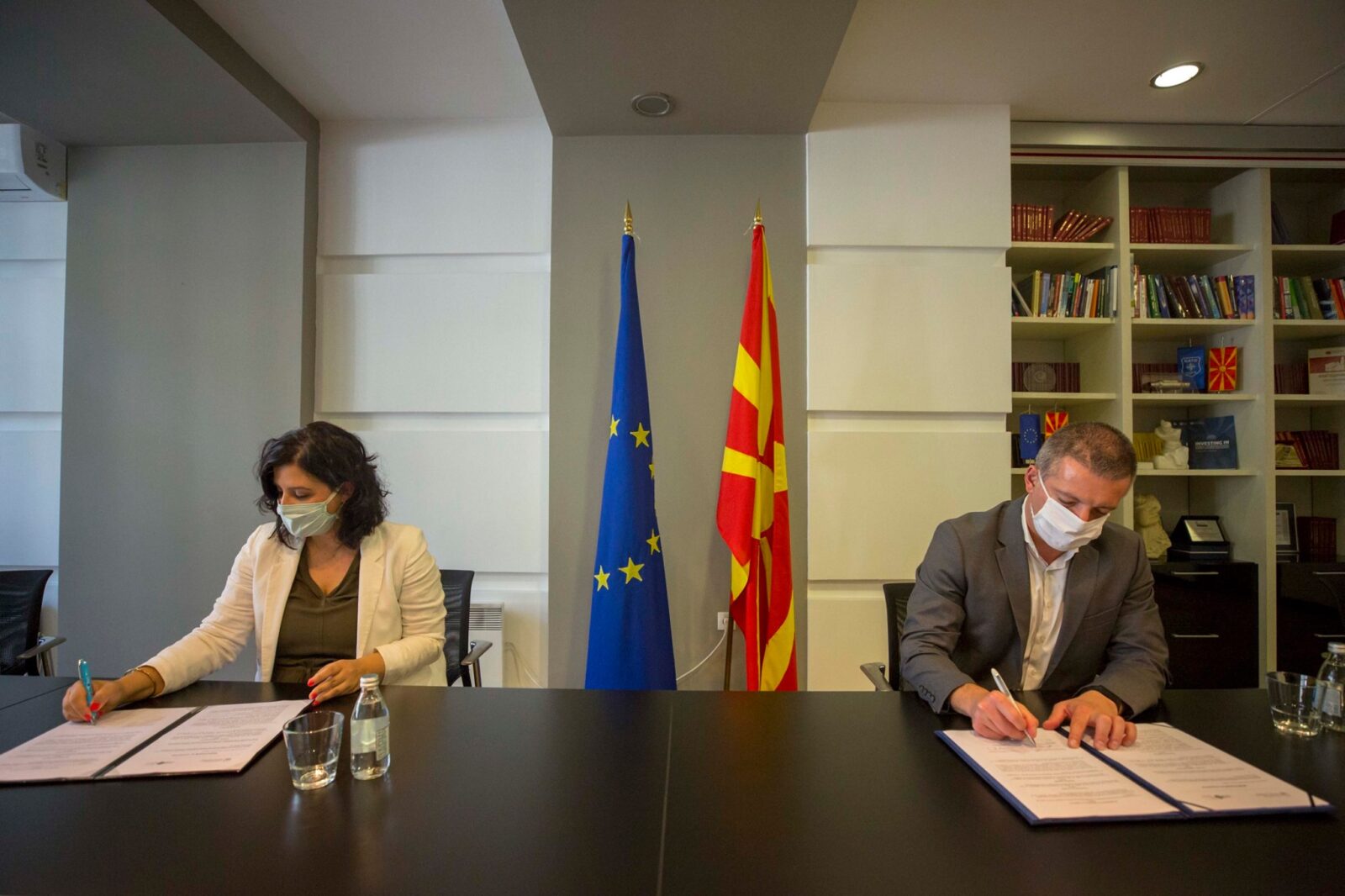 The European Policy Institute and the Ministry of Information Society and Administration signed a Memorandum of Cooperation
The Director of EPI, Simonida Kacarska and the Minister of Information Society and Administration, Damjan Mancevski today signed the Memorandum of Cooperation for the successful implementation of the WeBER project.
In the coming period, the cooperation will be achieved through meetings and workshops in order to achieve the project goal, ie monitoring public administration reforms and increasing the relevance and capacity of CSOs and media in the Western Balkans.
You can read more about the WeBER project here
Ahead of the start of EU accession negotiations and the adoption of the negotiating framework, the reforms in the public administration are gaining traction, as they are part of the first cluster, "Fundamentals".