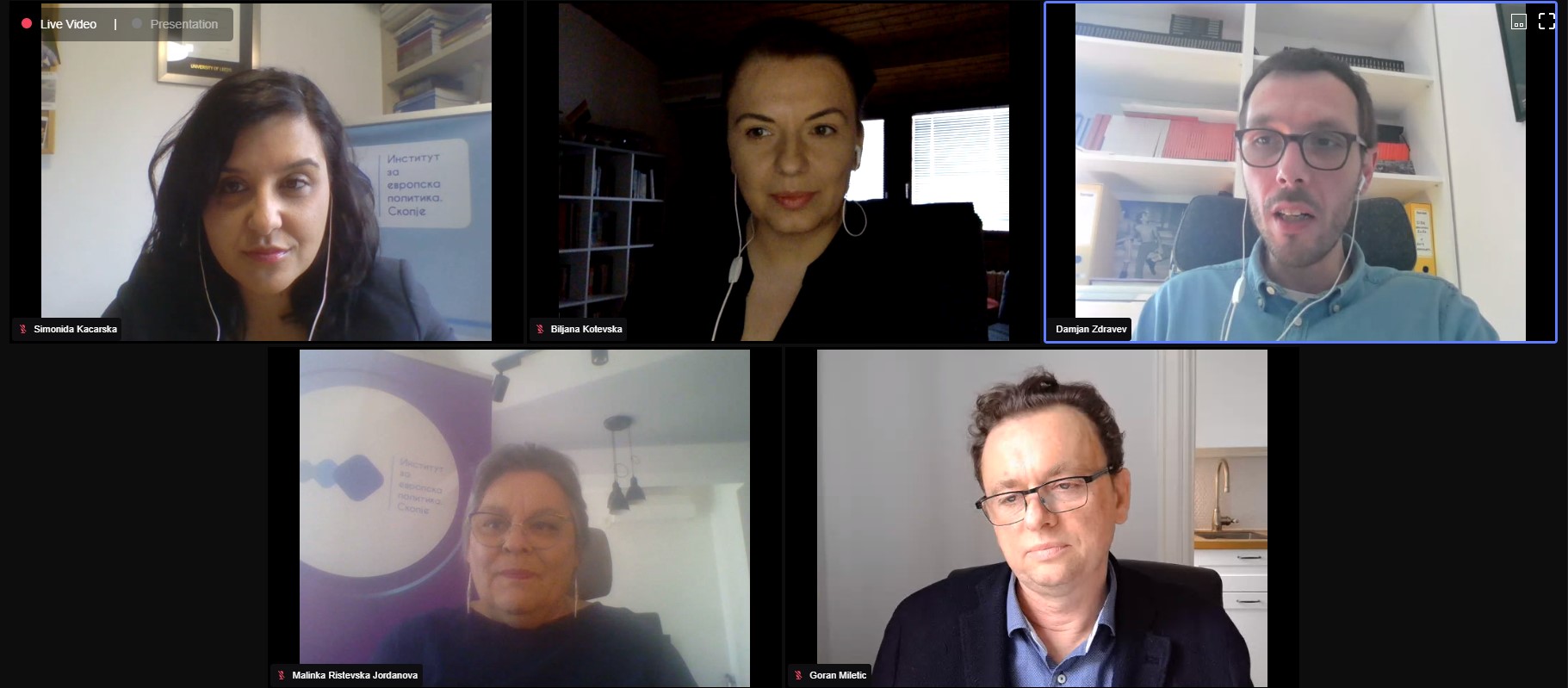 NHRIs are critical for human rights protection in the Western Balkans, despite lack of strategic approach, low visibility and funding issues
National Human Rights Institutions (NHRI) play a critical role in ensuring human rights protection in the Western Balkans, despite studies finding their offices are often understaffed, poorly budgeted and lack visibility, panellists told the "A Human Rights Bedrock: Effective National Human Rights Institutions for the Western Balkans" virtual conference on Wednesday.
Organised by Civil Rights Defenders and European Policy Institute – Skopje, the event presented findings of a two-year research project on the effectiveness of NHRIs in the region. During the event, researchers and human rights experts engaged in dialogue with representatives from the region's NHRI's, including Ombudspersons from Montenegro and Bosnia & Herzegovina, the Commissioner for Protection against Discrimination in Albania, the General Secretary of the Data Protection Agency in North Macedonia and the Commissioner for Protection of Equality, Serbia.
Some key conclusions from the research and the conference discussion included that, while results of NHRIs were widely diverse, strategic approaches to institutional growth were underdeveloped across the region. The processes for appointment and specific mechanisms are porous and prone to political pressure which hampers the protection of human rights and should be urgently addressed. There is a lack of financial resources, illustrated by the fact that only 1 in 16 institutions in the region was found to have a sufficient budget for its whole mandate. The conference participants agreed that the Parliaments do not sufficiently utilize the oversight functions, while the cooperation with the governments is not systematic. Moreover, there is a pressing need to ensure that recommendations of NHRIs are appropriately followed up and implemented.
In his opening address, Civil Rights Defenders Director for Europe and MENA, Goran Miletic, said that we are not paying enough attention to these institutions which in the end has consequences for their legitimacy and effectiveness. He revealed results of a regional survey conducted by Civil Rights Defenders according to which 80% of Western Balkans citizens do not believe that all citizens are equal before the law, and merely 36% of respondents from the region believe the rule of law is respected in their countries.
Dr Simonida Kacarska, Director of the European Policy Institute – Skopje, in her opening speech highlighted the critical role played by the region's NHRIs, but that the "prospects of European integration have not provided the driving force for democratisation that many hoped for, so the bulk of the work goes to national, independent human rights protection systems."
Around 80 participants joined in the online discussion, which was mainly held in English with live translations in Albanian, BCMS and Macedonian. The results of the research have been developed into an interactive website (IndexNHRI.org) where readers can analyse regional data according to specific indicators and domains.