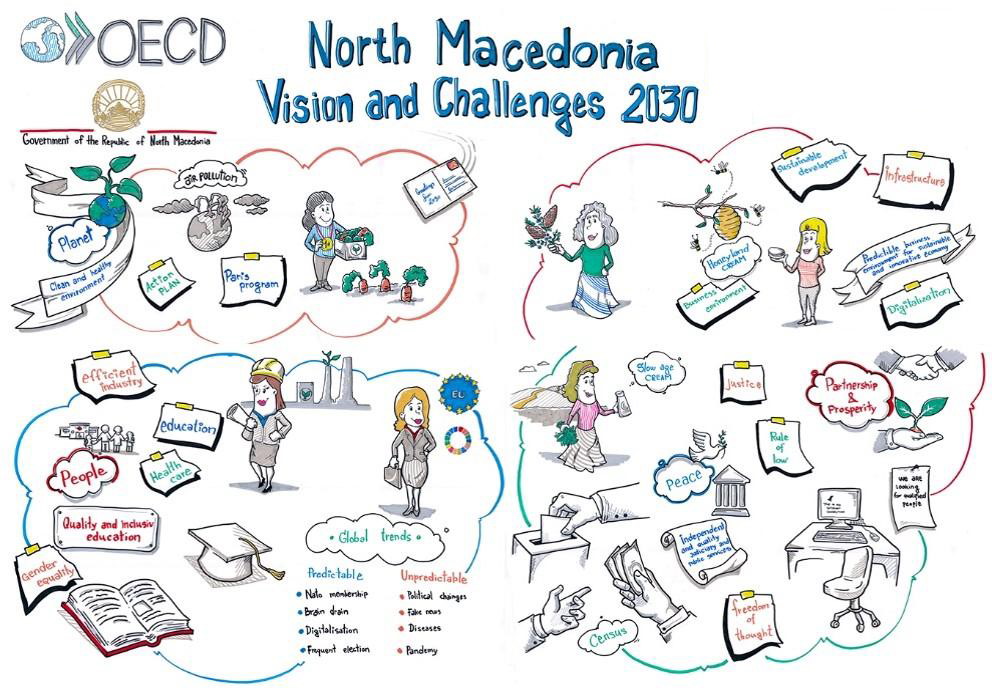 EPI contrubted towards the "Voluntary National Review"
The government prepared and published the Voluntary National Review for the implementation of the 2030 Agenda, as a part of the United Nations Sustainable Development Goals (SDGs). The European Policy Institute contributed towards this review.
The Review monitors the country's progress in implementing the 2030 Agenda, locally, nationally and internationally. Since the introduction of this mechanism in 2016, this is the first time that Macedonia has given its own report, which includes support from civil society organizations.
EPI is among the organizations that contributed, with focus on the SDG 8 "Decent work and Economic Growth" and SDG 16 "Peace, Justice and Strong Institutions". As part of the cited proposed solutions by EPI, the regional project WeBER is emphasized. This project empowered CSOs to engage in public administration reform and act as credible interlocutors to the Governments and as constructive contributors to policy-making processes and design of services. Among the other proposed solutions is the proposal to incentivize companies to commit to contributing towards SDG goals, to oversee and ensure that the public policies adopted are coherent to SDGs by the General Secretariat of the Government, to create an open data platform to promote transparency and accountability, as well as establishing a youth advisory board or engagement mechanism on an institutional level for relevant policies.
The Voluntary National Review was presented to the United Nations, and a ministerial meetings was held from 14 to 16 of July. This high-profile political forum is the core United Nations platform for follow-up and review of the 2030 Agenda for Sustainable Development and its 17 Sustainable Development Goals.
The Voluntary National Review for the Republic of North Macedonia can be found on the link below