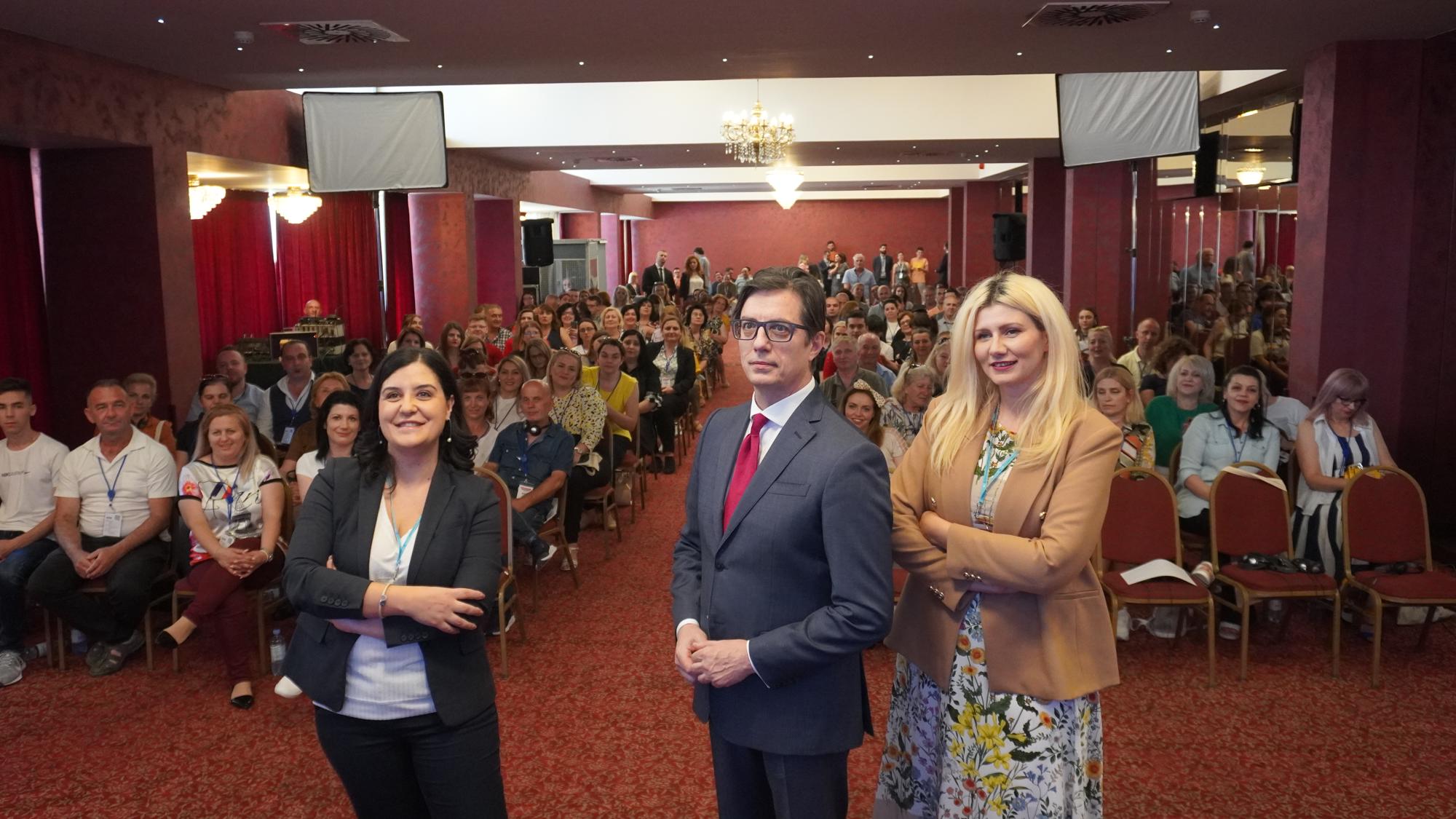 EPI successfully conducted the third National Deliberative Poll, 150 citizens discussed and asked questions about electoral reforms
The citizens discussed and asked questions on what electoral system they want and what reforms are needed in the electoral process in the country in the third National Deliberative Poll organized by EPI, in cooperation with the Center for Deliberative Democracy at Stanford University in the United States.
On June 4 and 5, about 150 citizens from all over the country were briefed and discussed electoral reforms, and then asked their questions at panels composed of relevant stakeholders.
The event was opened by President Stevo Pendarovski, who with his speech warmed up and motivated the citizens for more fruitful discussions on election models and necessary reforms for the future of the country.
The political representatives Pavle Trajanov, Arta Bilali-Zendeli, Dragan Kovacki, Viktorija Avramovska-Madic, as well as the representative of the civil sector Sefer Selimi answered the questions of the citizens about the electoral districts and the voting of the diaspora.
The second day of the event was dedicated to the electoral lists and voter registration, and after the discussions of the citizens, Renata Deskoska, Saso Klekovski, Halil Snopce, Fadil Zendeli and Gordan Georgiev answered their questions.
A deliberative poll is a unique form of policy consultation that combines public opinion polling techniques and public debate. It aims to present what the public opinion on a certain topic would look like if the citizens have the opportunity to get more acquainted with the topic. The deliberative poll shows the preferences and opinions of the citizens before and after a detailed introduction to the topic.
The deliberative poll measures the results, but also the changes in the attitudes of the citizens before and after the debate.
The debate is part of the project "ACT – Active citizen participation 2.0" implemented by EPI, and supported by the National Endowment for Democracy.